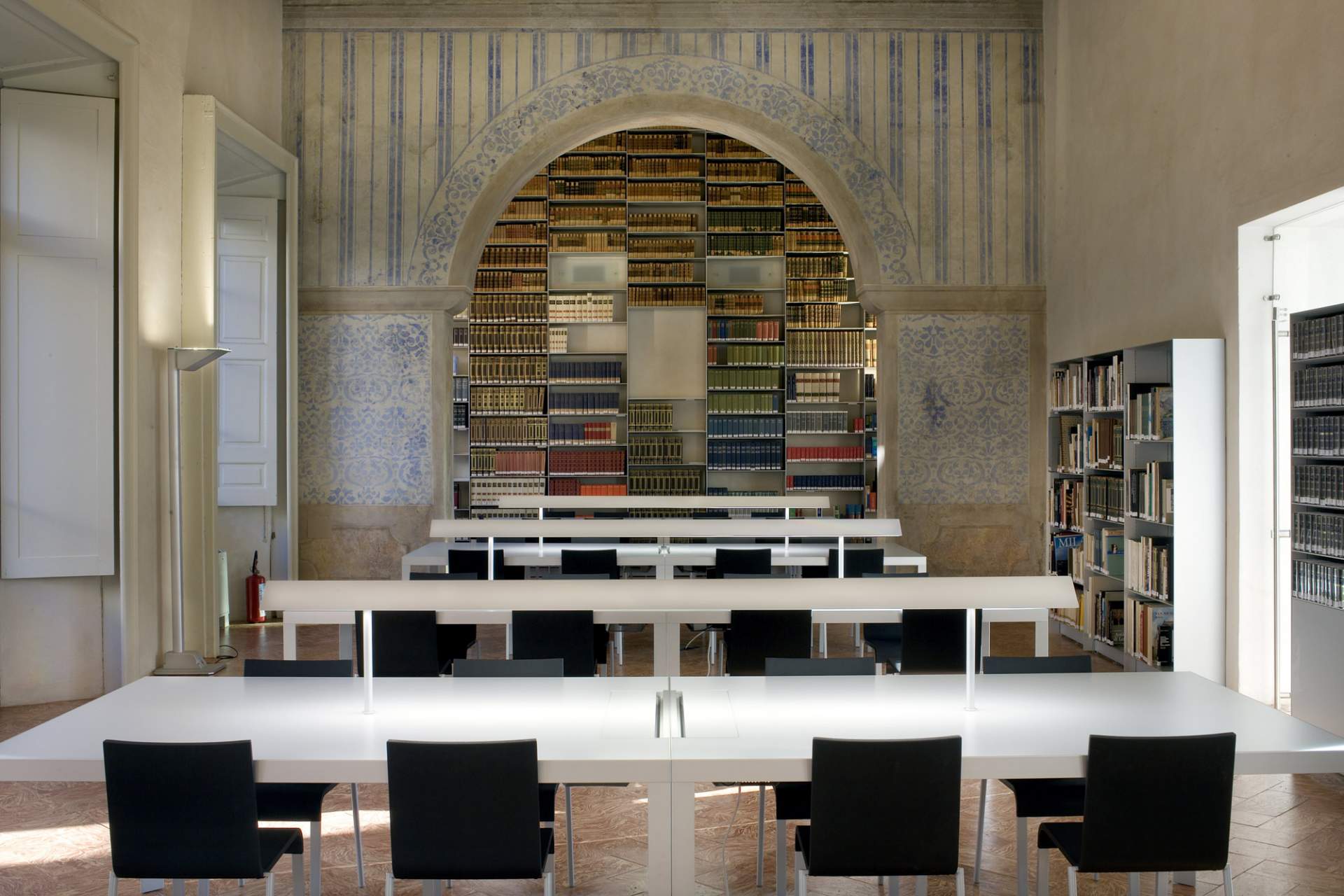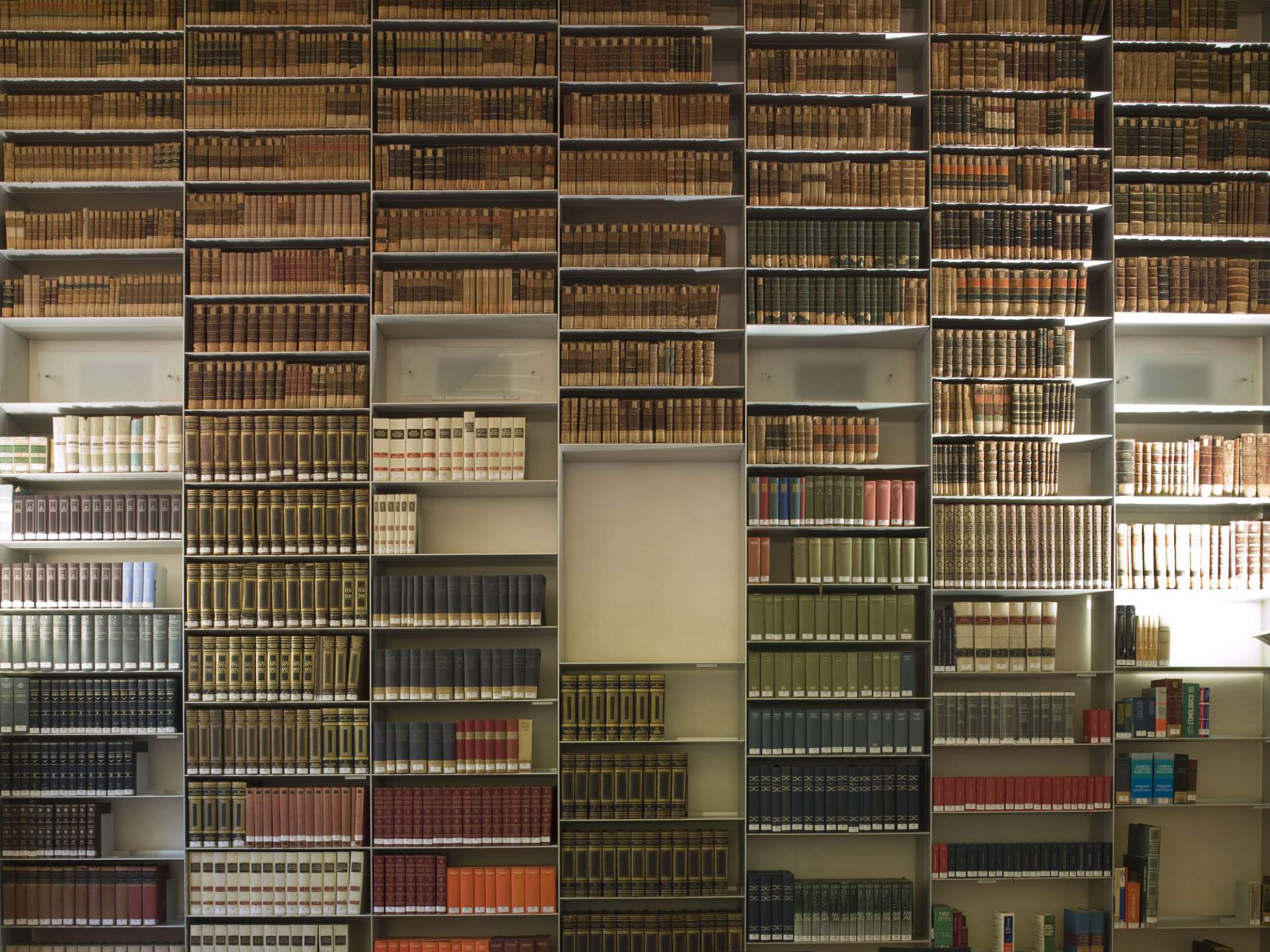 Biblioteca Collegio San Carlo
Interior & Product Design

scroll down
In 2005 Fondazione Collegio San Carlo assigned the restoration of the library of Collegio San Carlo, with its architecture mainly from the 16th and 18th century to Giancarlo and Francesco Ragazzi founders of the studio Ragazzi and Partners architects.
Afterward, in 2007 Ragazzi and Partners were also in charge of the project on the interior and furniture design of the new library.
The restoration of the library started with the 16th-century loggia where plugging of the masonry was eliminated and the second floor and the altana were added. In order to ensure the strength of the loggia, some steel structural elements were inserted in the windows located in the middle of the colonnade.
Furthermore, the restoration of the loggia revealed the original material and Ragazzi and Partners decided to emphasize the cross-vaults through a Led illumination system hidden on the top of the vaults' beams.
On the walls of the loggia some graphic findings, probably from the 16th century, were discovered. The floor of both the loggia and the library hall is made of cotto tiles which substituted the previous concrete tiles.
In the main hall, the wooden-beam ceilings were restored together with the beautifully decorated arch which was discovered during the works on the walls.
The new school multimedia library was designed according to the guidelines of the IFLA (International Federation of Libraries Associations). Interior furniture was designed using very modern materials including glass, aluminum, and steel in contrast to the 16th and 18th century's rooms. The library has a specific character of multi-functional place adaptable (through specific layouts) to the educational and research needs of the students of Collegio San Carlo but it is also a unique location accessible to the public hosting exhibitions and meetings.
​
client
Fondazione Collegio San Carlo
building dimension
size: 500 m²
credits
Ing. R.Peduzzi - Ing.M.Peduzzi, C.P. Engineering, Ebner Associates, La Maddalena Restauri, Gemino, Unifor - photo credits: M. Carrieri, G. Clerici
year
2007 - 2009