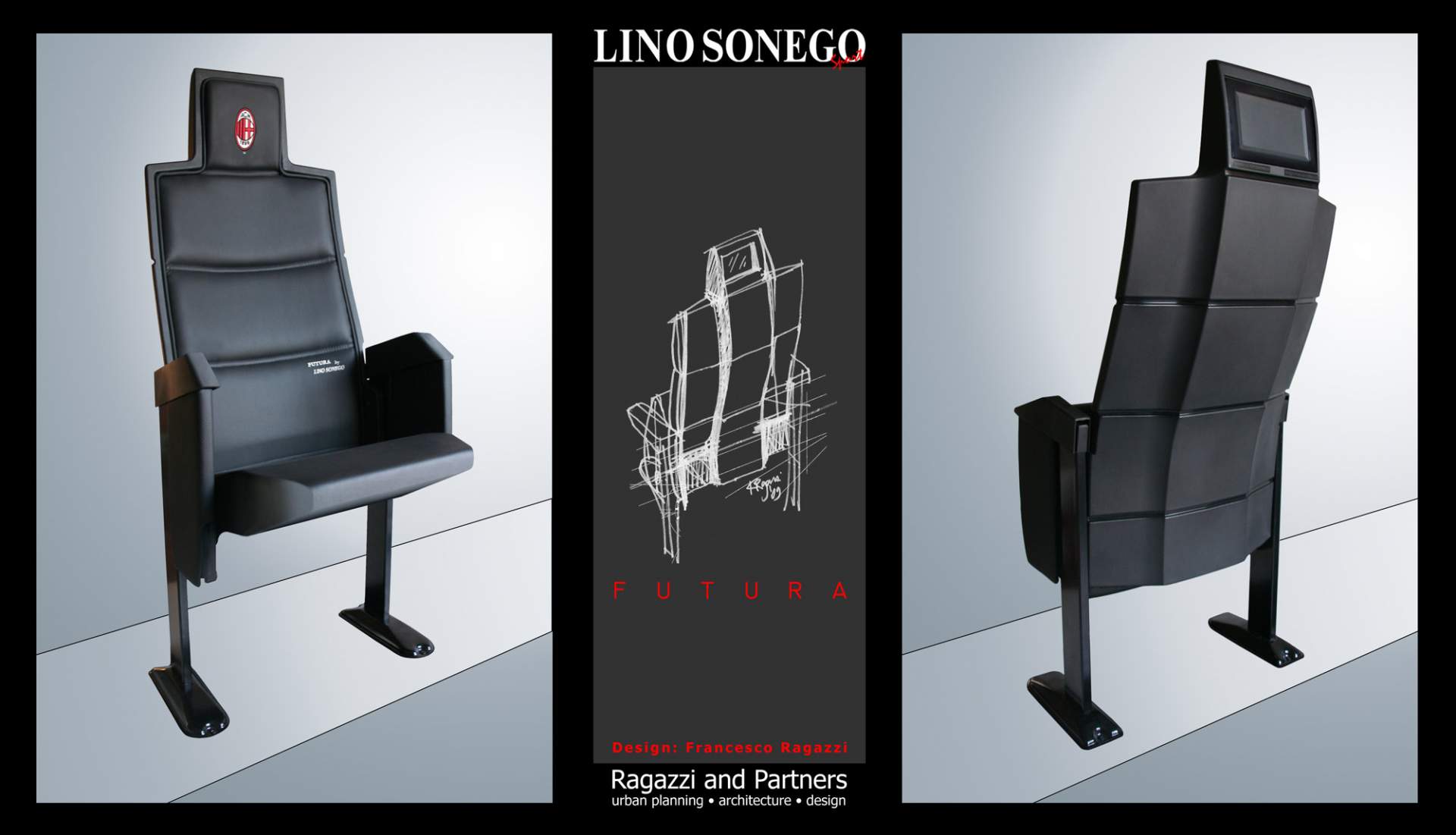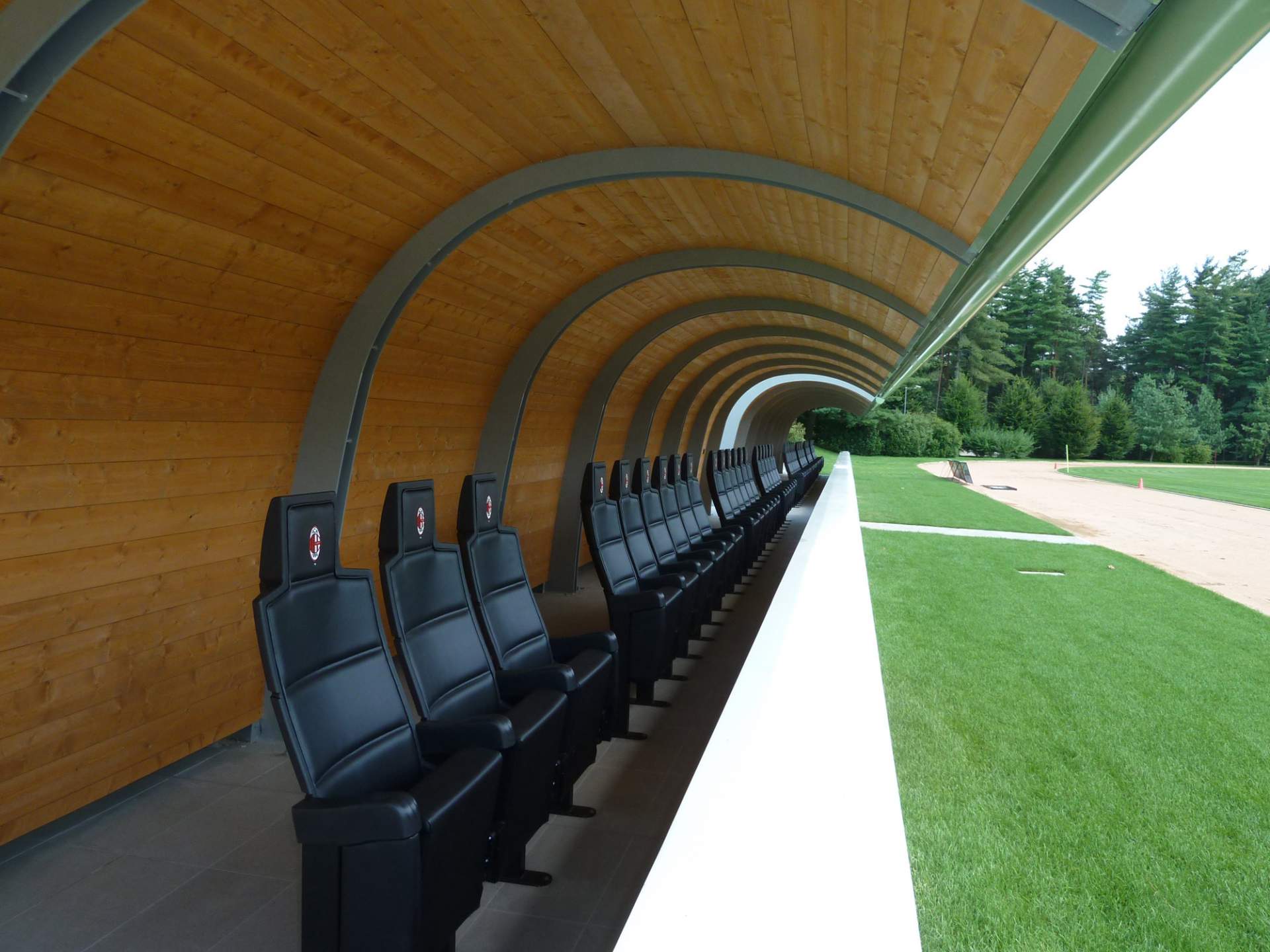 Flexa Futura stadium armchair
Interior & Product Design

scroll down
Flexa Futura is the result of a successful cooperation between the designer and producer.
Based on a concept by Francesco Ragazzi, the armchair was produced and distributed by Lino Sonego, international brand for high quality seating, in cooperation with Acerbis and Radiomarconi.
Futura is the first example of an armchair conceived for VIP stands of stadia and sport facilities with an integrated touchscreen and heating system. The headrest is designed to fit a 7'' HD interactive touchscreen conceived by Radiomarconi for this project. The touchscreen allows to see the highlights and replays of the match, to order food & beverage and gadgets from the museum directly from the seat. The backrest is covered with a very resistant technical leather and can also be equipped with a special carbon heating system adjustable by the user. The ABS seat structure is designed with an ergonomic shape to fit in every different type of stadium and is printed by Acerbis using the rotational technique.
Flexa-Futura armchair has been very successful and can now be seen in the main VIP stands and sky boxes of several Italian stadiums: San Siro Stadium (Milan - Italy), Tardini Stadium (Parma - Italy), Franchi Stadium (Florance - Italy), Manuzzi Stadium (Cesena - Italy), A.C. Milan Training Center Milanello (Carnago - Italy)
client
Linosonego International Seating
credits
Acerbis, Radimarconi, Tagliatti - photo credits: V. Milani
year
2009 - 2010