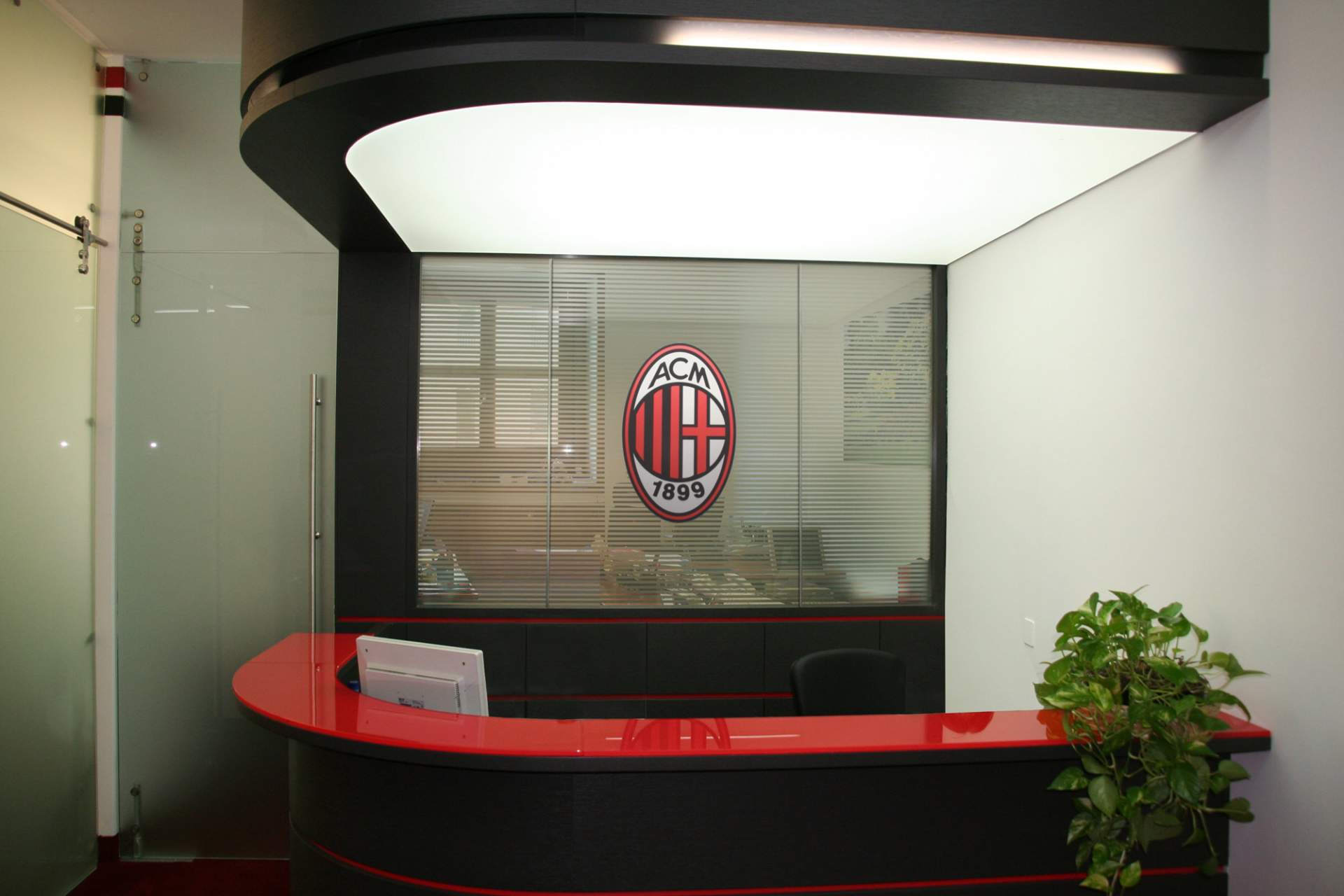 Interior & Product Design

scroll down
With the refurbishment of its historical headquarters near the city center of Milan, A.C. Milan decided to focus on the corporate image strategy already implemented for other facilities such as San Siro Stadium and Milanello Training Center.
The project consists of new furniture and interiors using mainly red and black, the colors of the football club, as well as AC Milan's symbols in order to strongly characterize the spaces. The involving atmosphere of the sports facilities dedicated to the players of A.C. Milan is recreated in the most representative spaces of these offices: reception and waiting room.
Interior quality is granted by the use of leading brands of furniture, lighting, and doors:
- Barrisol for the ceiling with integrated lighting
- Dorma for glass doors
- Tisettanta for the reception stand and the rooms furniture
The wooden black volume of the new reception has horizontal red stripes and is lighted with a technologic system which hides the lights behind a thin semi-transparent surface.
The use of frosted glass for doors and walls enable to bring more light into the waiting room and offices. The door structure is made of inox steel components and is characterized by an elegant and essential design.
client
A.C. Milan S.p.A.
building dimension
size: 150 m²
credits
Barrisol, Dorma, Tisettanta
year
2007 - 2007