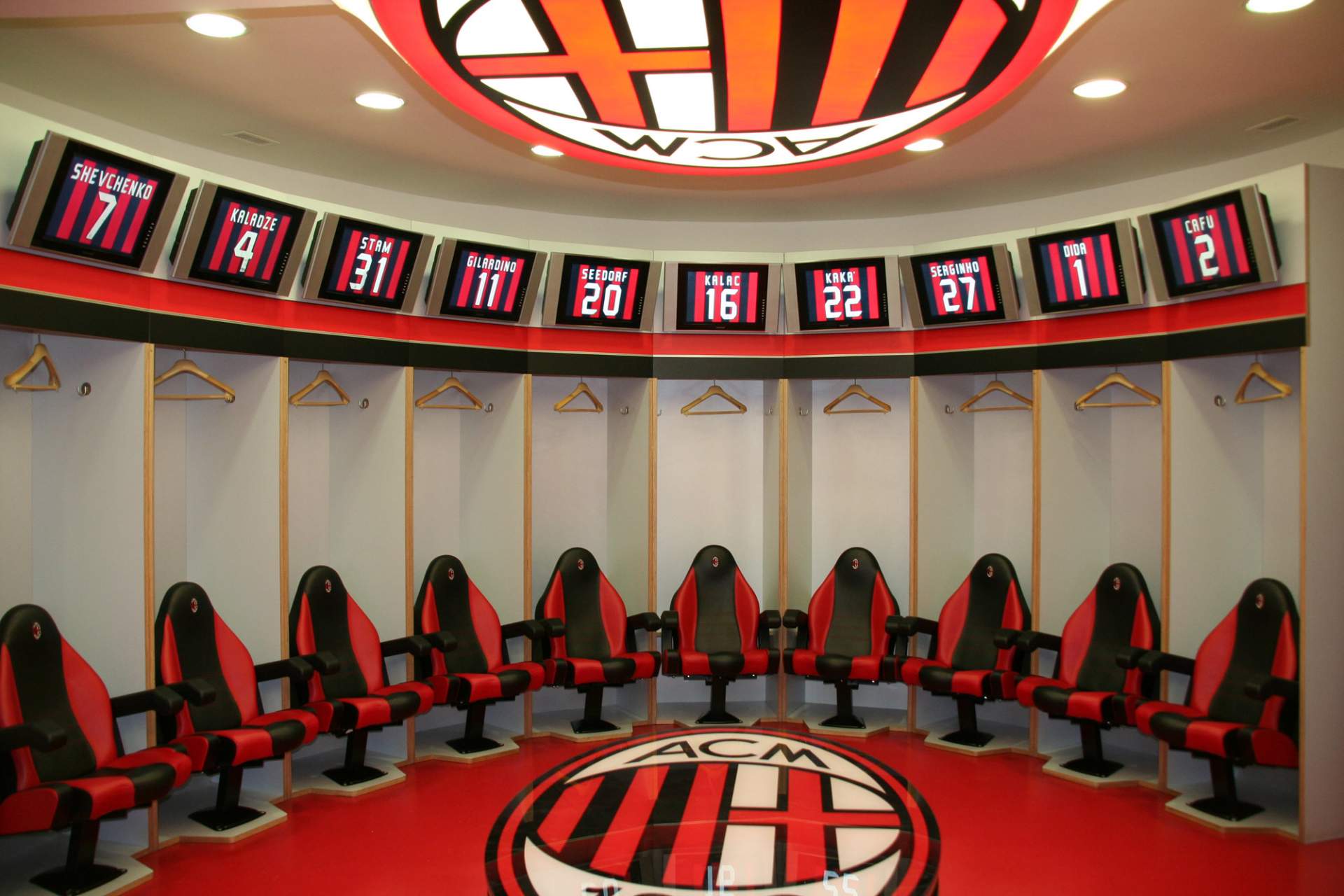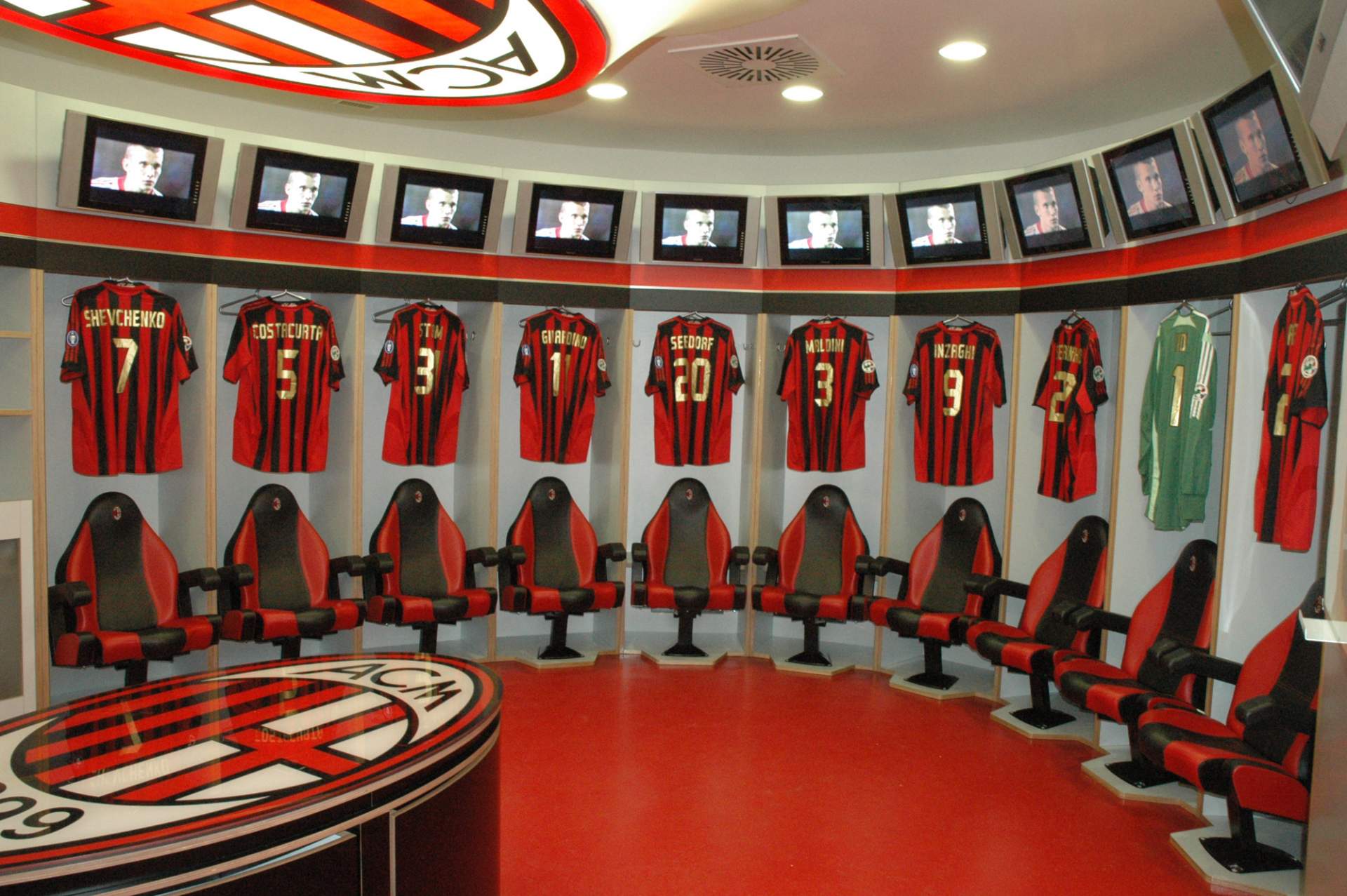 A.C. Milan Changing Room San Siro
Interior & Product Design

scroll down
The total redesign of the changing room area of San Siro stadium is one of the most significant realized projects of the huge renovation program of the Municipality of Milan together with F.C. Internazionale and A.C. Milan. The aim of the renovation program was to transform San Siro in a more modern and multifunctional stadium able to host major international events.
In 2005 Ragazzi and Partners studio carried out the refurbishment of the entire changing room area of the ground floor including the realization of two spaces for both teams, F.C. Internazionale and A.C. Milan, and also one changing room for guest teams. The new changing rooms for referees, UEFA delegate's room and the doping control station are located on the first floor.
The project created two separate spaces of about 200 m² each, one for F.C. Internazionale and A.C. Milan where the interior was strongly personalized with the corporate image of the two international clubs; Ragazzi and Partners also carried out the interior design of A.C. Milan changing rooms.
client
A.C. Milan S.p.A.
building dimension
size: 200 m²
credits
Pras Consulting, Linosonego, Tisettanta, Impresa So.Co.Mi.- photo credits: Studio Buzzi, L.Macchiavelli
year
2005