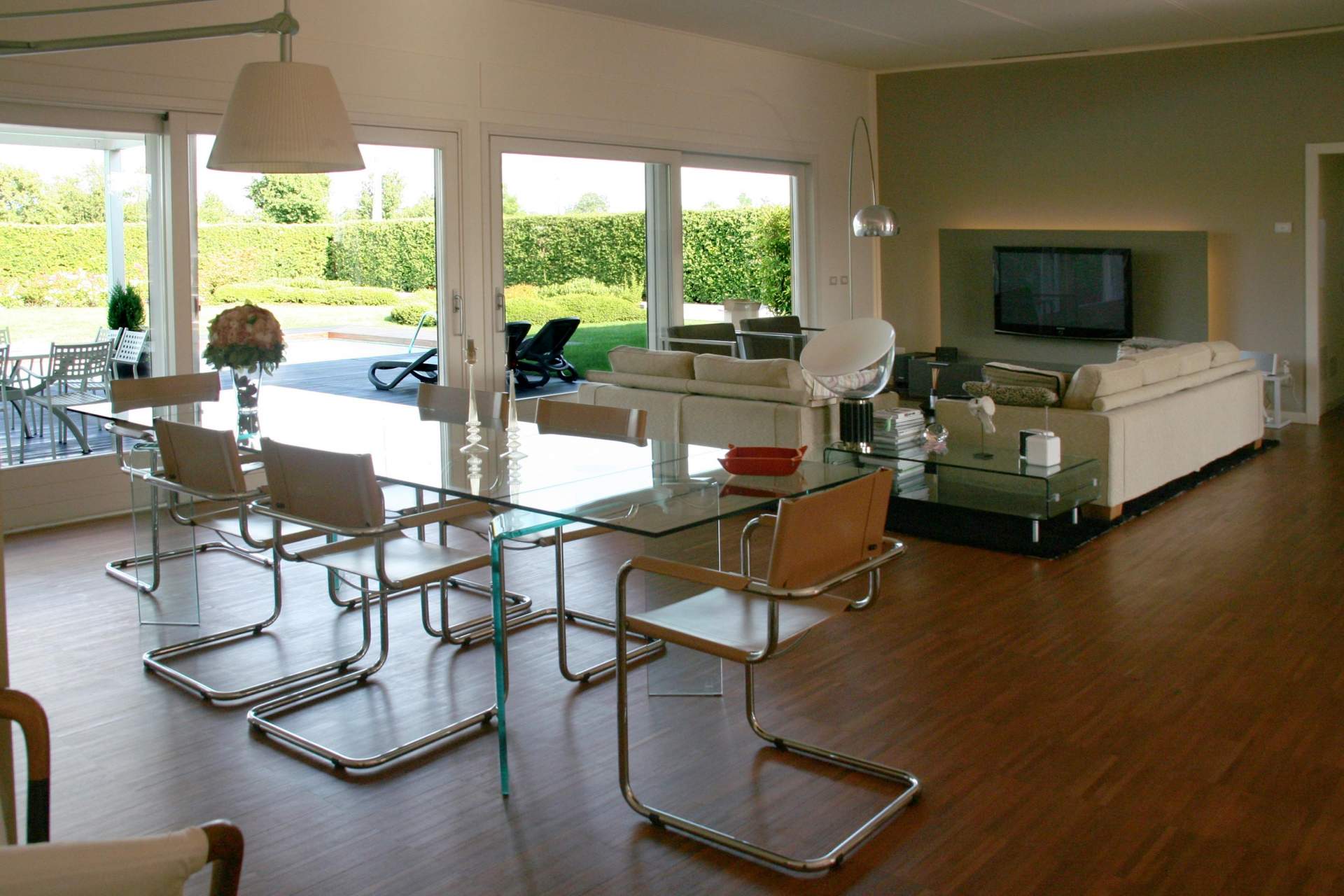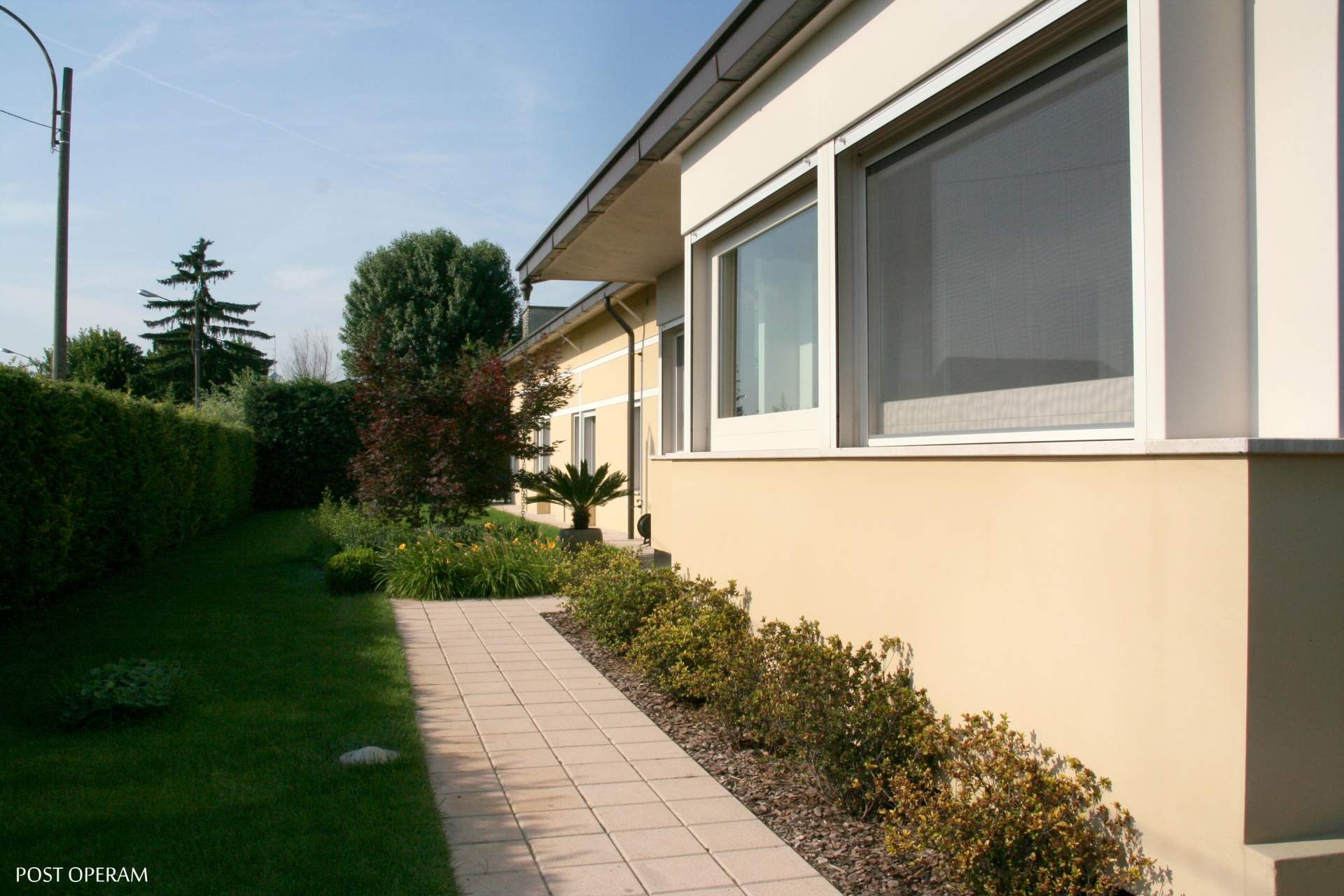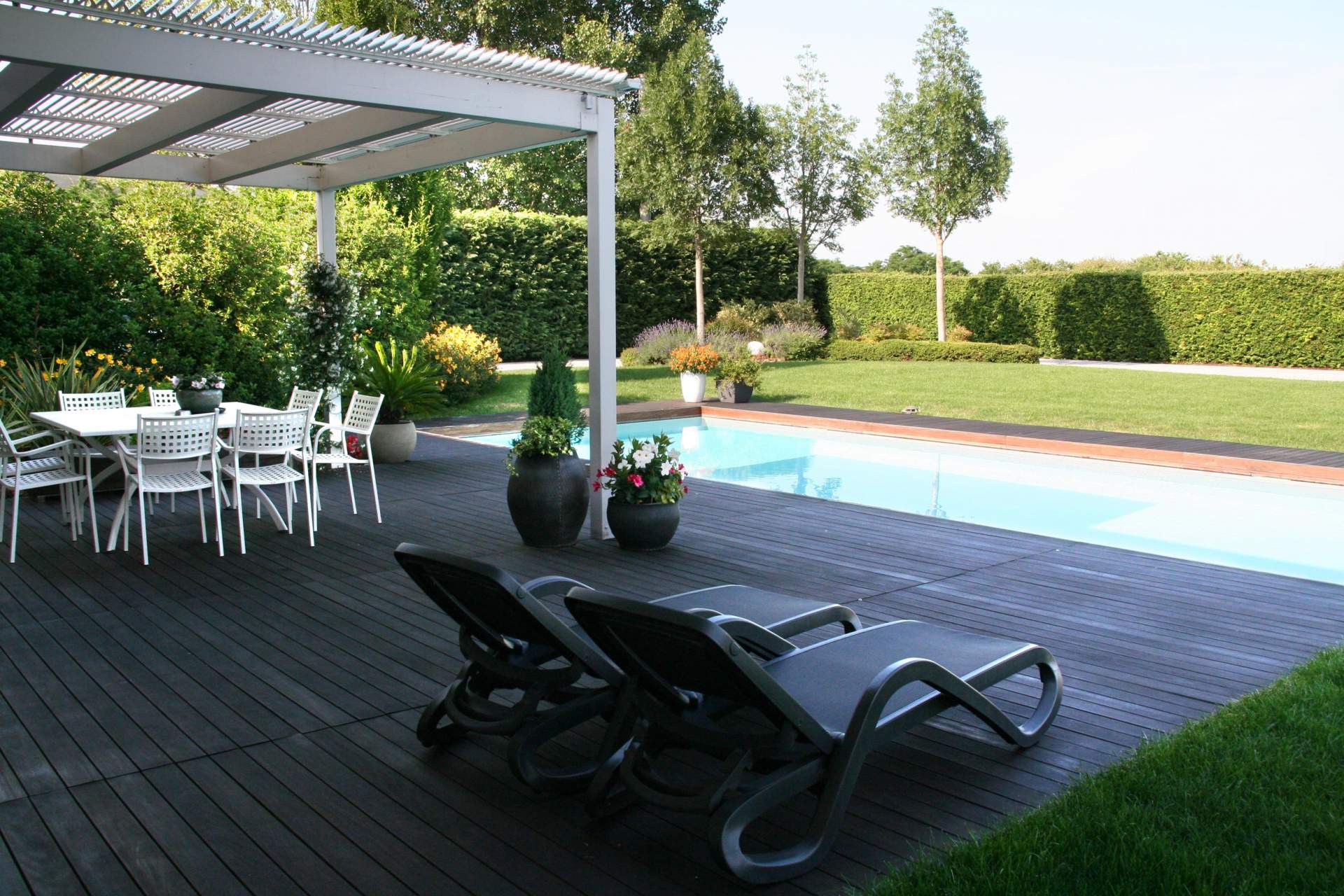 scroll down
The project of this private house consists of the entire renovation of an unused industrial building.
The project includes:
- total redesign of the external facade
- new internal layout
- new interiors and furnishing
Particular attention is given to the refurbishment of the existing building with the complete replacement of the original roof in order to substitute damaged and toxic materials. A new internal false ceiling with high acoustic and thermic performance is integrated into the original structure of steel beams.
The original volume and structure are preserved. With the new layout, internal walls are partially renewed to meet the needs of the new functions. The external walls, covered with thermic plaster, are marked with the original steel transoms and mullions creating a grid-pattern of the entire facade.
A rectangular external pool is located in the center of the backyard and it is visually linked to the house by a metallic pergola.
client
Private
building dimension
size: 250 m²
credits
Ing. Andrea Campelli, Studio Fornasari, Impresa Ceriati
year
2006 - 2008