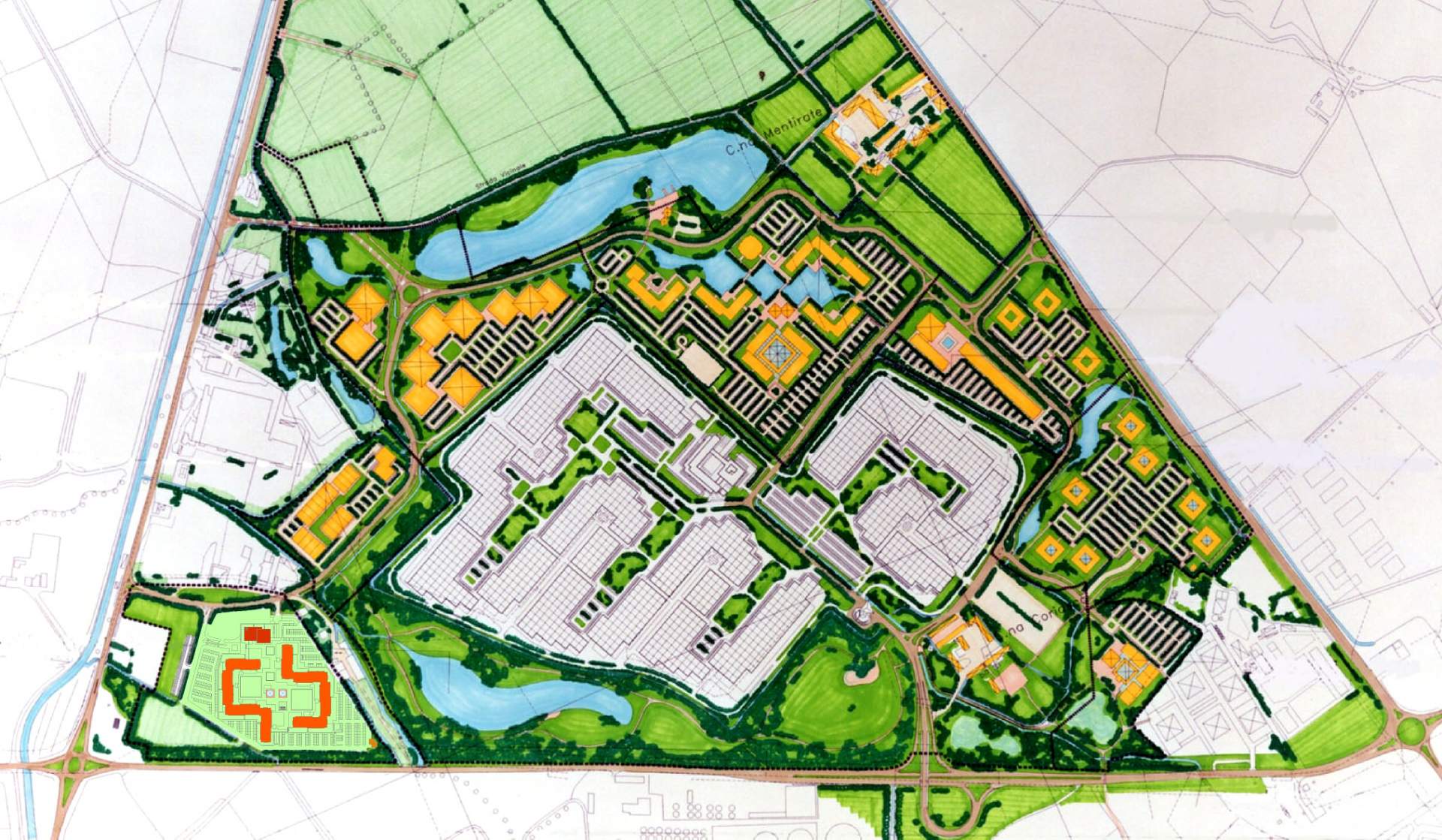 Il Girasole wholesale center

scroll down
Il 'Girasole' was planned and constructed by the architectural firm Edilnord Progetti Spa, led by Giancarlo Ragazzi.
'Girasole' is a wholesale center built in order to satisfy the needs of the distribution network and is located in the south west of Milan.
In terms of urban study, 'Girasole' offers solutions which are absolutely new compared to all previous wholesale centers. Facilities are arranged around 'U' shape buildings with pathways for clients inside and access for suppliers and employees from outside.
Particular importance was given to the covered walkway, 4 km in length, also providing a protected area where goods are being loaded and unloaded.
Each unit is very flexible in meeting the requirements of each company in terms of size ranging from 100 to 10.000 m² or more.
The complex can support a mix of commercial, industrial and managing functions with the possibility of use for:
- shops
- offices
- warehouses
- storage
- production and transport of goods.
The wholesale center has a particularly strategic location being far away from urban traffic but next to the highway entrance South of Milan. Linate airport is only a short drive away from the ring road. As a result, 'Girasole' is a vital reference point for the flow of goods in Italy's leading business city providing quick links with both the European and national markets.
client
Private
building dimension
size: 250.000
credits
in collaboration with Edilnord Progetti S.p.A.
year
1986