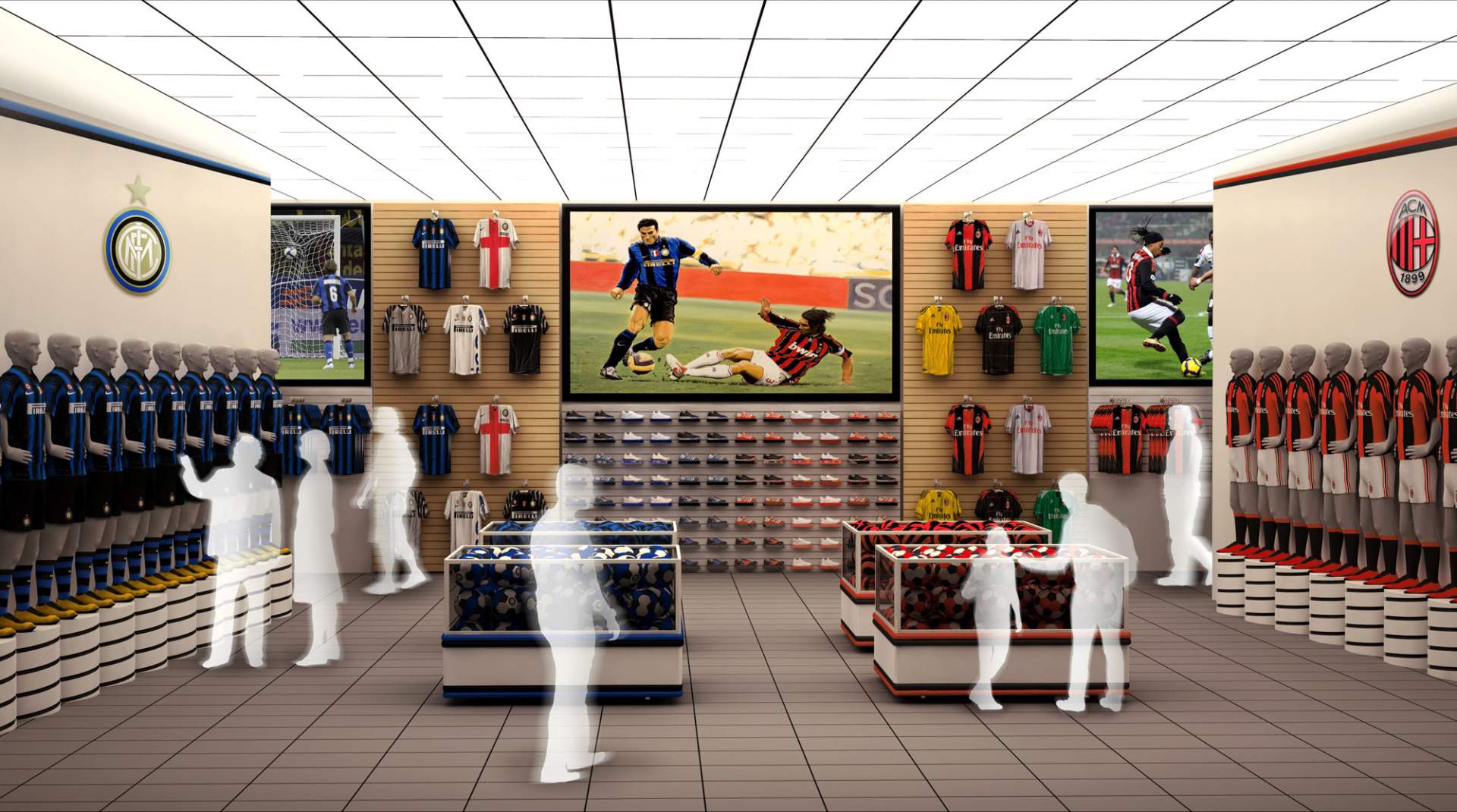 scroll down
The project of the new San Siro Mega Store is one of the first projects of the huge renovation program that A.C. Milan and F.C. Internazionale carried out together with the Municipality of Milan, with the aim to transform San Siro stadium in a multifunctional facility able to host all the important events.
In 2011 the studio Ragazzi and Partners carried out the refurbishment of part of the blue stand located on the first ring of San Siro Stadium, creating the new Inter and Milan Megastore Store.
The new open space of about 1.000 m² accommodating both teams' stores is equally divided on 'no match days'. An integrated system of movable wall panels allows temporarily the enlargement of each store during 'match days' to maximize the turnover of both clubs.
client
A.C. Milan - F.C. Internazionale
building dimension
size: 1.000 m²
credits
Pras Consulting, Studiorum
year
2011