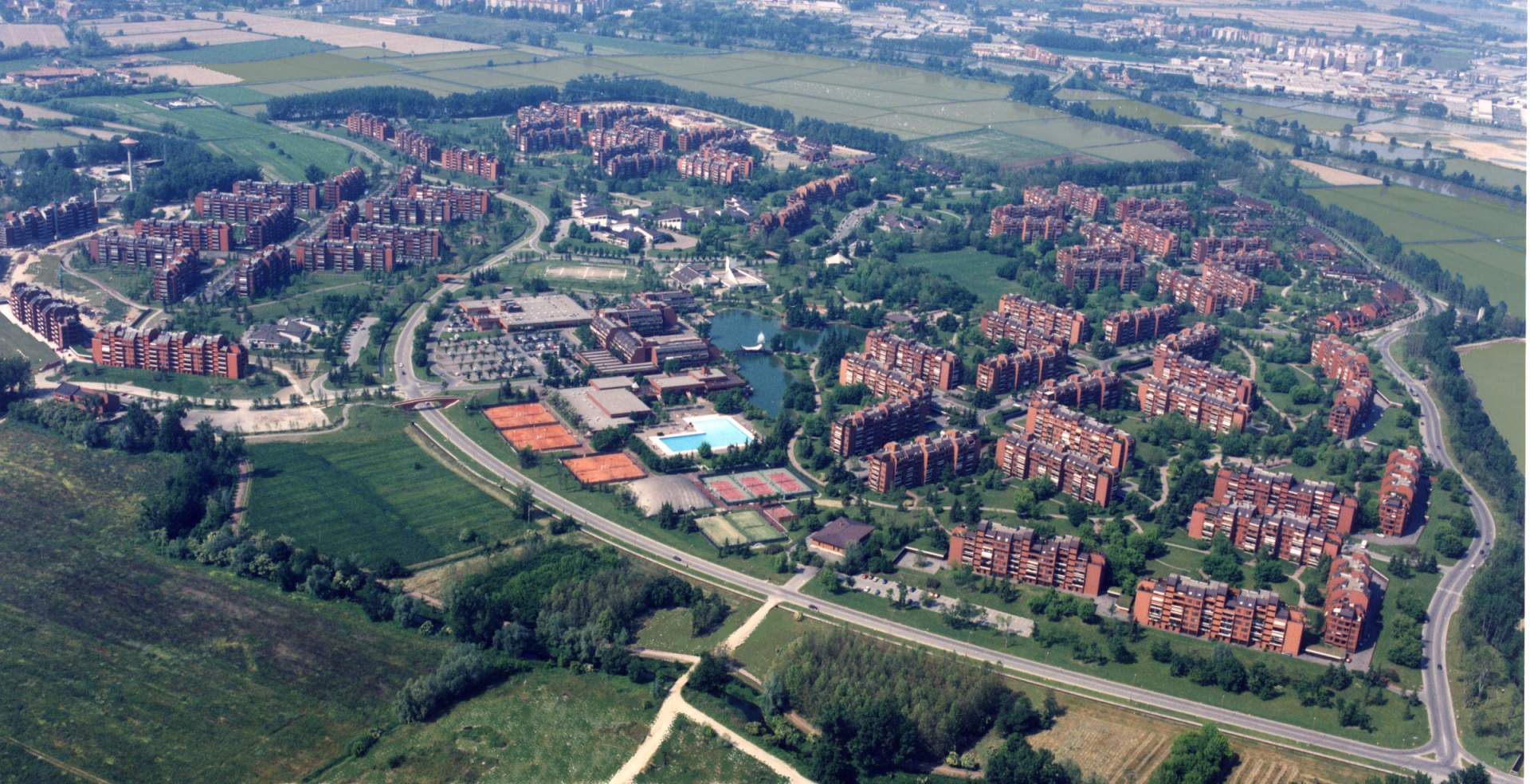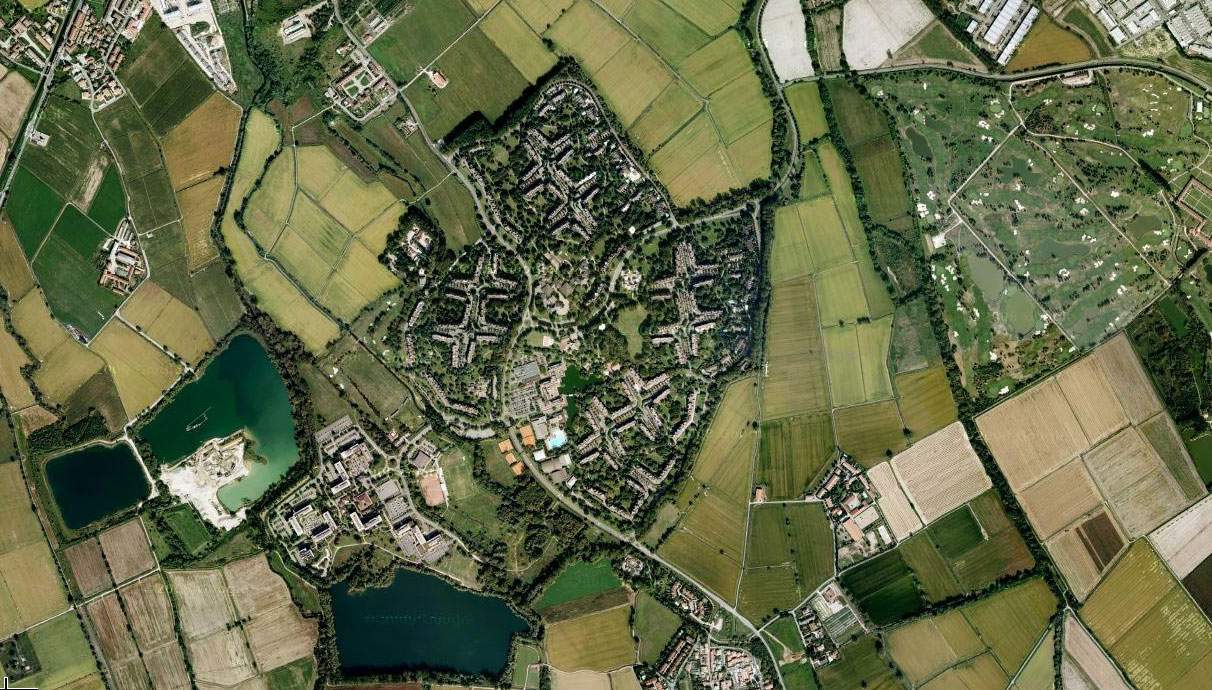 scroll down
'Milano 3' was planned and constructed by the architectural firm Edilnord Progetti Spa, led by Giancarlo Ragazzi, using the same principles of 'Milano 2' which was projected and realized by the same group of architects nearly 10 years before.
'Milano 3' is located in Basiglio on the southwest side of Milan, 13 km away from the city center of Milan.
It hosts 10.500 people, 3.300 housing units and includes a Business Centre for 4.000 people. Furthermore 'Milano 3' has nursery schools, an elementary school, a secondary school, and several playgrounds. A Sporting Club with more than 20 tennis courts, an indoor swimming pool, an outdoor swimming pool, gyms, a physiotherapy center, and a public soccer field. A shopping mall hosts more than 40 stores with a supermarket, boutiques, banks, hotel, and public services and facilities. The town center includes a city hall, an auditorium, a civic center, and a library. As 'Milano 2' also 'Milano 3' has a road system where pedestrian and bike pathways are separeted from the streets.
The landscape of 'Milano 3' is in harmonious balance between nature and architecture where greenery plays an essential role: greenery extends over a surface of about 850.000 m² with an average of 80 m² of green space per person.
Regarding the road system 'Milano 3'as well as 'Milano 2' is a great example of new town where cars are strictly separated from footpaths and bike paths with 10 km of vehicle roads and 15 km of footpaths and bike paths.
The provision of housing cannot be considered independently from its urban context. In 'Milano 3' the relationship between housing and facilities such as schools, shops, playgrounds, sport centers, amusement areas and also green areas is strongly emphasized. The colour of the houses ranging from ochre to brown refers back to the traditional colours used in Italian architecture.
Schools were planned according to the latest pedagogical principles. The nursery schools are one-story buildings, primary and secondary school buildings are two-stories. They all have large internal and external common areas and sport facilities including gyms, basketball and volleyball courts.
Children play in large and very well equipped areas in 'Milano 3'. You can find for example sand pits, roller skating rings, slides and swings.
A large provision of sports facilities throughout 'Milano 3' is offered to people of all ages. Private and public sport facilities were mainly located in the 'heart' of the community.
'Milano 3' is an entertainment, commercial, and business center for the entire south-west area of Milan. Thanks to its exceptional complex with its restaurants, shops, religious center, offices and conference rooms, town hall, auditorium, public library sport facilities, playgrounds and greenery it attracts not only the residents of 'Milano 3' but also those from the entire region.
'Milano 3' as well as 'Milano 2' is still considered to be one of the few great examples of new town and still today it attracts many delegations from all over the world.
client
Edilnord Centri Residenziali S.p.A.
building dimension
site area: 150 Hectares
credits
in collaboration with Edilnord Progetti S.p.A. - photo credits: L. Macchiavelli
year
1978 - 1990