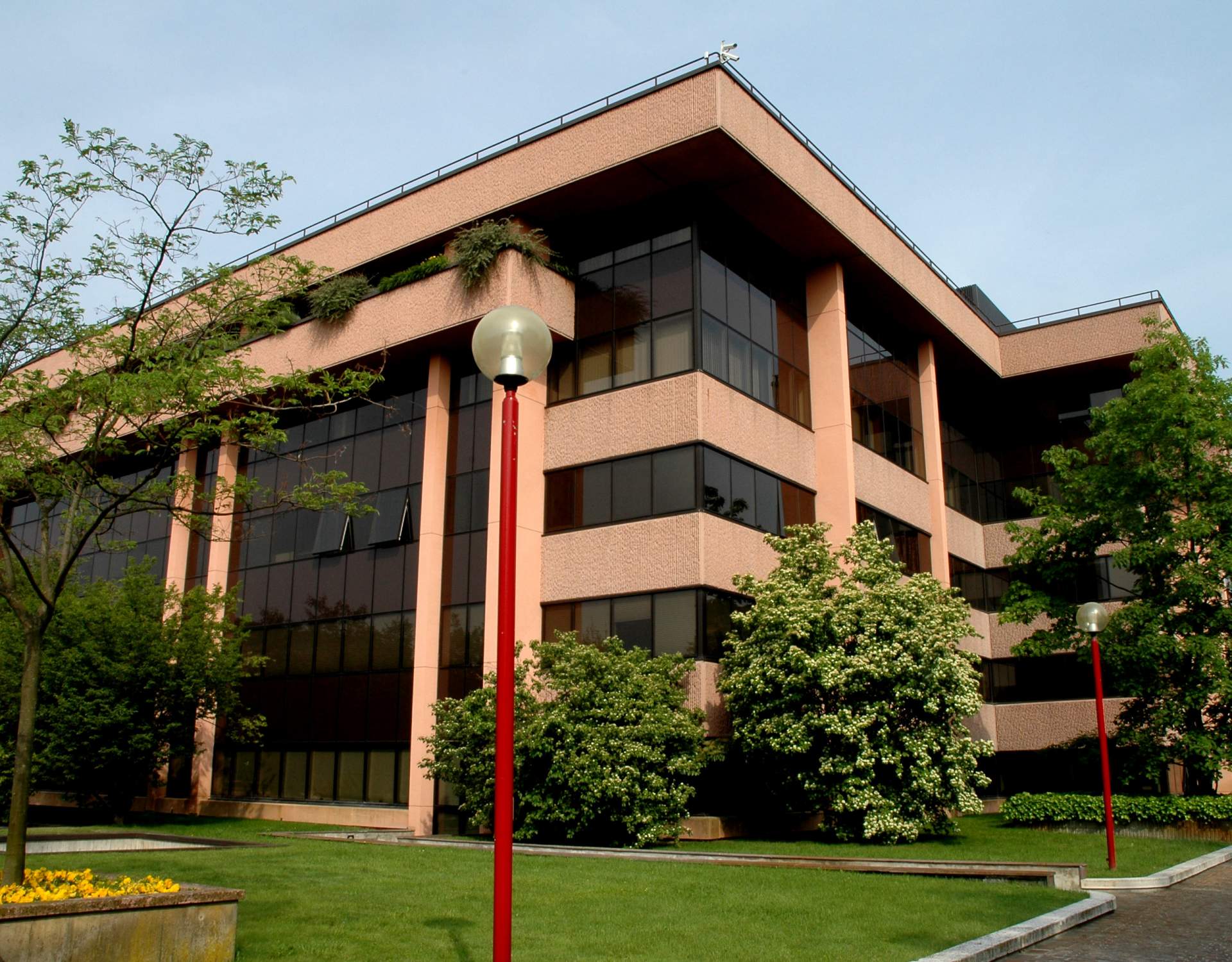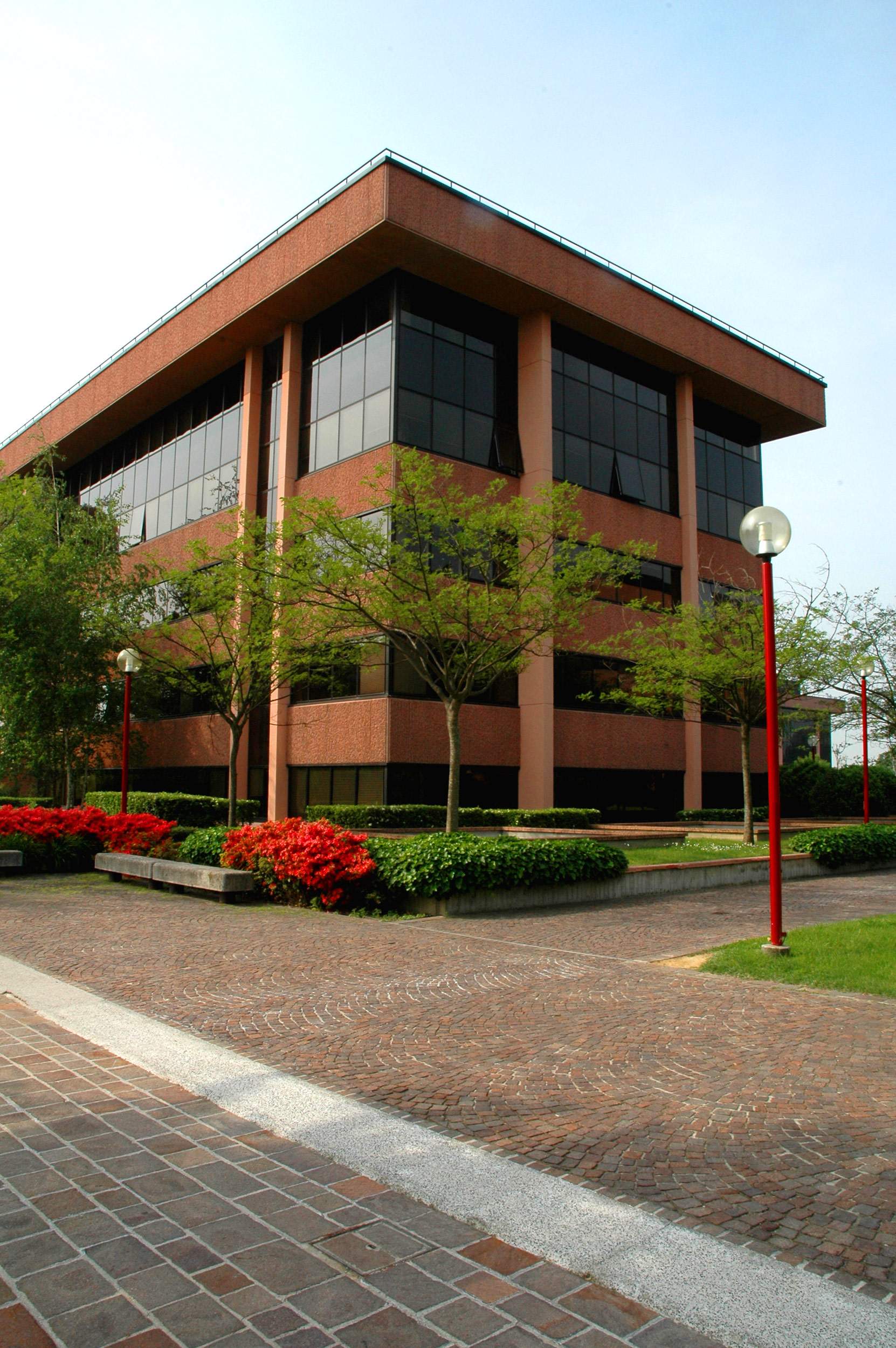 scroll down
'Milano 3' was planned and constructed by the architectural firm Edilnord Progetti Spa, led by Giancarlo Ragazzi, using the same principles of 'Milano 2' which was projected and realized by the same group of architects nearly 10 years before.
'Milano 3' is located in Basiglio, 13 km away from the city center of Milan on the south-west side.
It hosts 10.500 people, 3.300 housing units and includes a Business Centre for 4.000 people. Furthermore 'Milano 3' has nursery schools, an elementary school, a secondary school, and several playgrounds. A Sporting Club with more than 20 tennis courts, an indoor swimming pool, an outdoor swimming pool, gyms, a physiotherapy center, and a public soccer field. There is also a shopping mall with over 40 stores including a supermarket, boutiques, banks, hotel, and public services and facilities. The town center includes a city hall, an auditorium, a civic center, and a library. Like 'Milano 2' also 'Milano 3' has a road system with footpaths and bicycle lanes being separate from the streets.
The business park 'Milano 3 City' is located next to 'Milano 3' providing easy access to all facilities and services of the town (hotel, residence, mall, banks, restaurants, sports facilities).
The complex is also remarkable for its dimensions: 90.000 m² for offices for in total of 4.000 people on a site area of 15 hectares. The layout is developed with a big square for pedestrians, surrounded by grass, trees, ponds and benches connecting all office buildings (4 or 5 stories high). In the center of the square is placed a building with the restaurant and common services for the employees.
The underground car park with more than 2.400 spaces was designed to minimize the visual impact of the cars and to emphasize the relationship with the surrounding nature.
client
Edilnord 2000 S.p.A.
building dimension
size: 90.000 m²
credits
in collaboration with Edilnord Progetti S.p.A. - photo credits: L. Macchiavelli
year
1988 - 1993