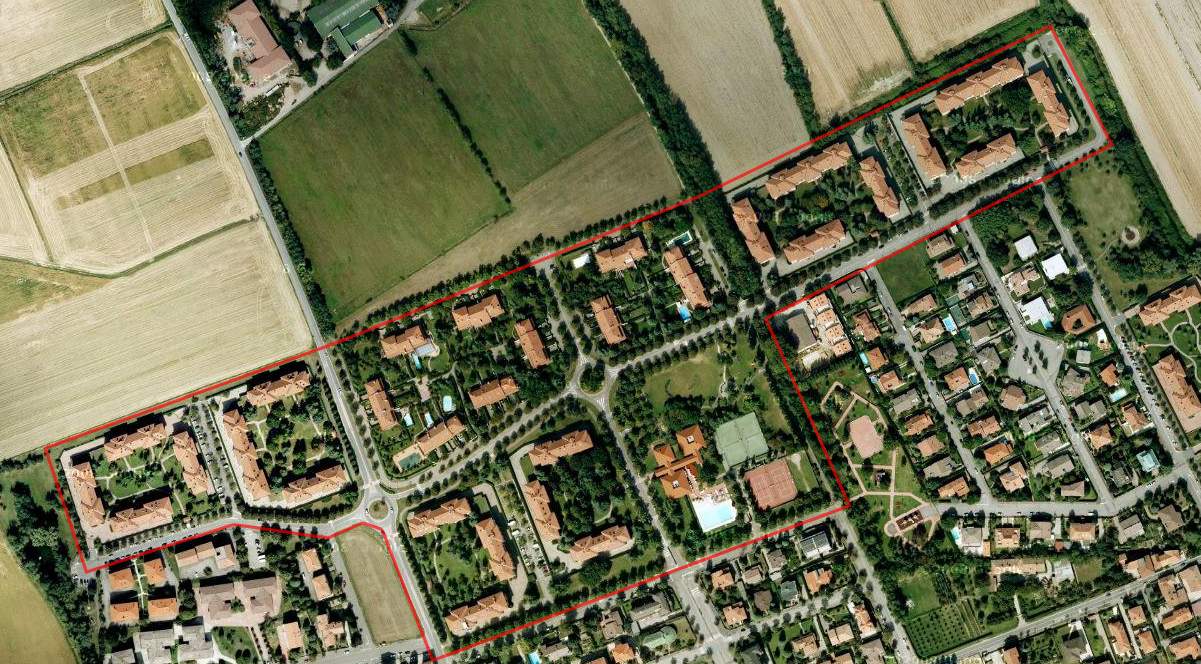 scroll down
The residential complex Milano Visconti completes the expansion on the northern bound of Cusago.
Particular attention is given to the characteristics of the urban and natural context: perfectly integrated into the surrounding landscape, the complex is characterized by low rise buildings (three-story residential buildings and villas) and the presence of wide green spaces and footpaths for pedestrians.
The open court layout of the residential buildings separates the traffic from the footpaths and bicycle lanes.
The apartments offer solutions from 2 to 5 rooms with a surface from 70 to 200 m². The internal layout focused on criteria such as rationality and flexibility, allows optimized use of the spaces.
The complex has a Sporting Club with tennis courts, a solarium, a pool, and a modern gym. A Club House and an outdoor bar complete the complex and offer a comfortable location to its members.
Particular attention is given to the security and safety of the people in particular through:
- safe playgrounds for children in private residential areas
- separation from traffic and footpaths/bicycle lanes
- 24/7 surveillance service with centralized surveillance
- video entry phone and an alarm system linked with the control room for all the apartments and villas
From the layout of the spaces to the quality of materials of the indoor and outdoor architectural solutions, every detail is conceived to offer an exclusive environment integrated into the surrounding area.
client
Edilnord 2000 S.p.a.
building dimension
size: 122.000 m³
credits
in collaboration with Edilnord Progetti S.p.A.
year
1990 - 2000