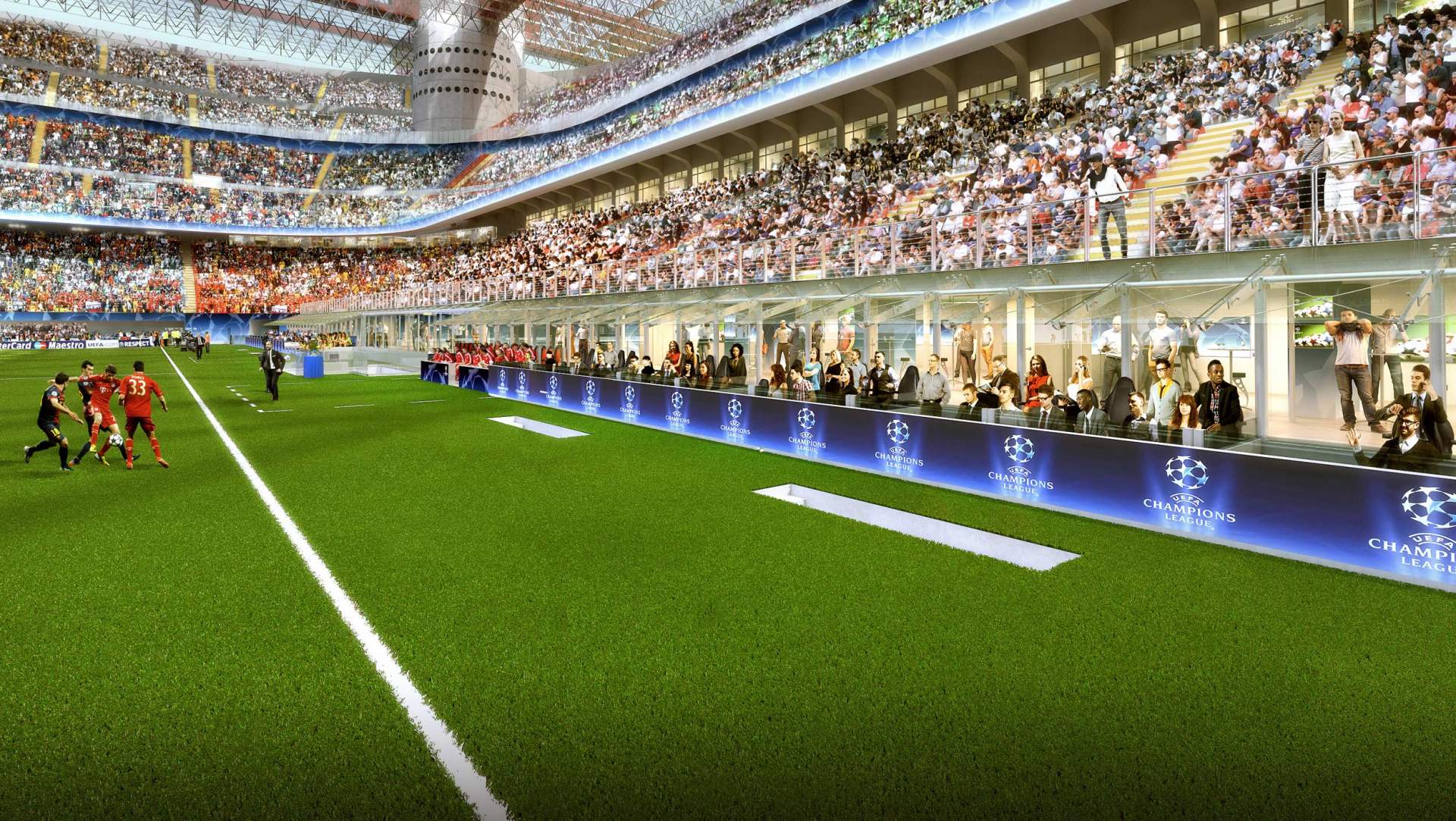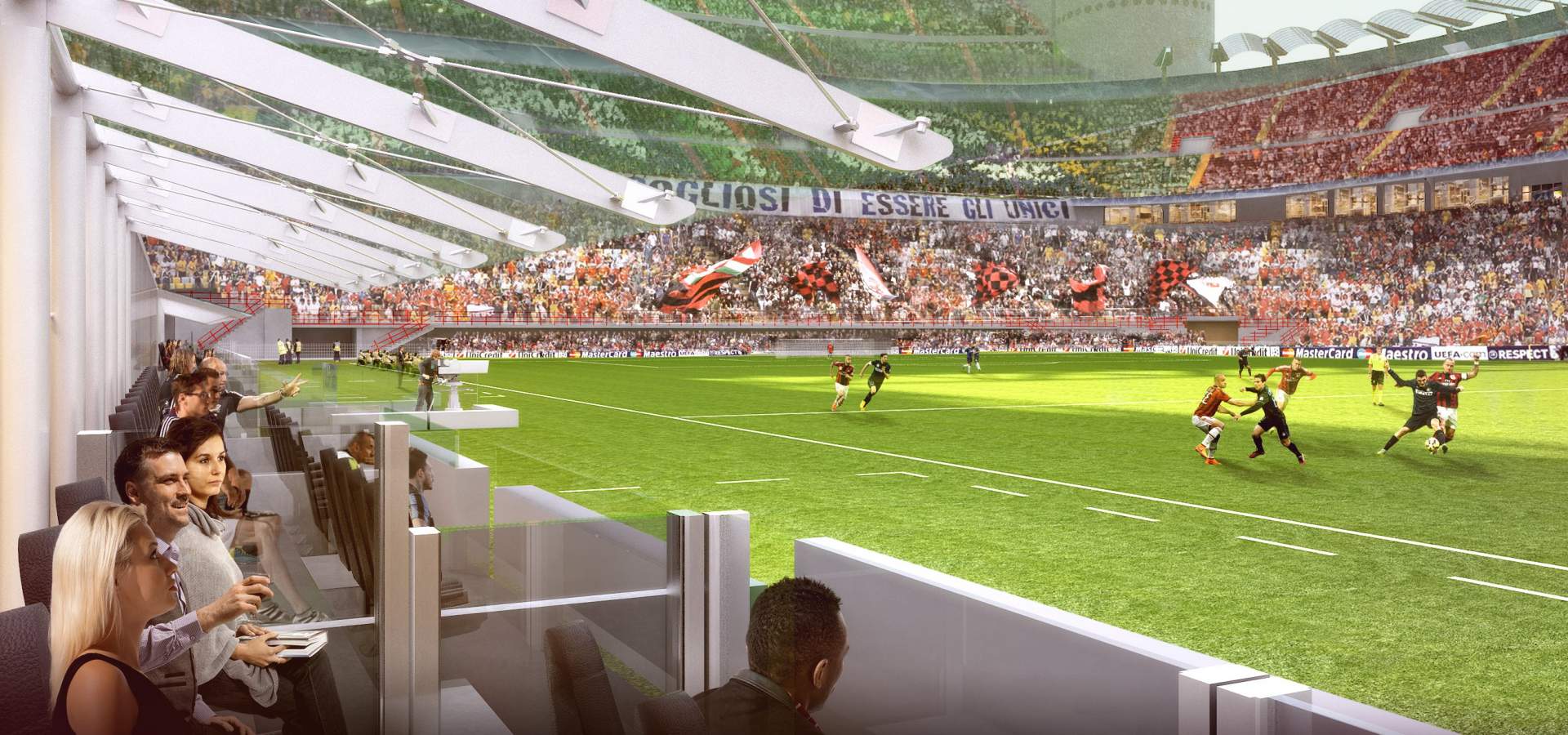 scroll down
'San Siro Ground Box' is one of the most significant projects of the huge renovation program of the Municipality of Milan together with F.C. Internazionale and A.C. Milan. The aim of the renovation program was to transform San Siro in a more modern and multifunctional stadium able to host major international events such as the UEFA Champions League Final 2016.
Starting from UEFA requirements for the Champions League Final and considering the request to remove the barriers between spectators and the pitch, F.C. Internazionale and A.C. Milan had the idea to create new rows of ground box seats for the spectators of the existing sponsors' hospitality lounges and new benches for players.
The project consisted of the elimination of the gap separating the spectators from the playing field according to the "fence free stadium" policy promoted by UEFA and the construction of two rows with 140 new seats. The idea was to move the spectators closer to the field allowing them to have a unique experience in close contact with players and coaches.
The area with new armchairs which were designed by Francesco Ragazzi is covered by a high-tech glass canopy that creates, together with the existing hospitality lounge, a unique place to enjoy the match. The San Siro Ground Box project includes the entire redesign of the players' tunnel and entrance on the pitch with the creation of two separated staircases one for each football team.
client
A.C. Milan - F.C. Internazionale
building dimension
size: 600 m² - 140 seats
credits
Pras Consulting, Studiorum, Impresa Vedil
year
2016