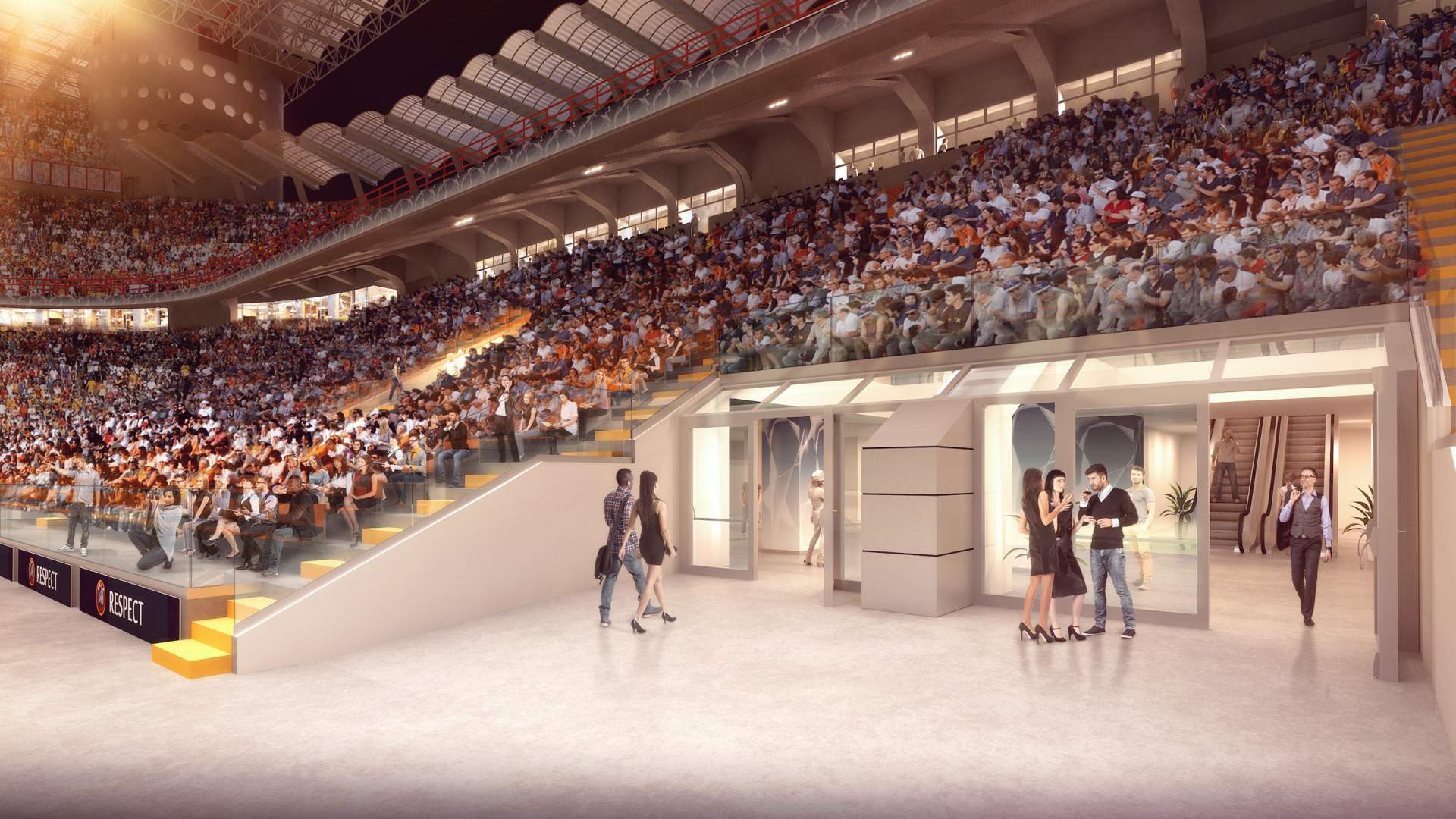 San Siro Executive Tribuna Arancio

scroll down
With a maximum capacity of 1.000 people, the 'Executive Tribuna Arancio' is another important part of the huge renovation program by the Municipality of Milan, F.C. Internationale and AC Milan transforming San Siro in a modern and multifunctional stadium able to host important international events like the UEFA Champions League Final 2016.
The open-space layout of this lounge creates a very flexible area allowing to host various types of events and fulfilling different kinds of needs. In fact, during the match day the "Executive Tribuna Arancio" works as a huge hospitality area for the spectators of the main grandstand offering a great selection of food and beverage. Thanks to the glass walls on the ground floor and on the first floor, spectators enjoy the view on the stadium from the internal lounge.
During the rest of the week when no matches take place, the lounge hosts different types of events such as conventions, exhibitions, press conferences, and gala dinners. Through two lifts and two escalators, visitors get access to the first floor where an open space lounge with two spectacular glass boxes overlooking the pitch is located.
The project also includes the entire refurbishment of the bars and public toilets located on the ground floor near the lounge.
client
F.C. Internazionale - A.C. Milan
building dimension
size: 2.000 m²
credits
Pras tecnica Edilizia S.r.l., Studiorum
year
in progress