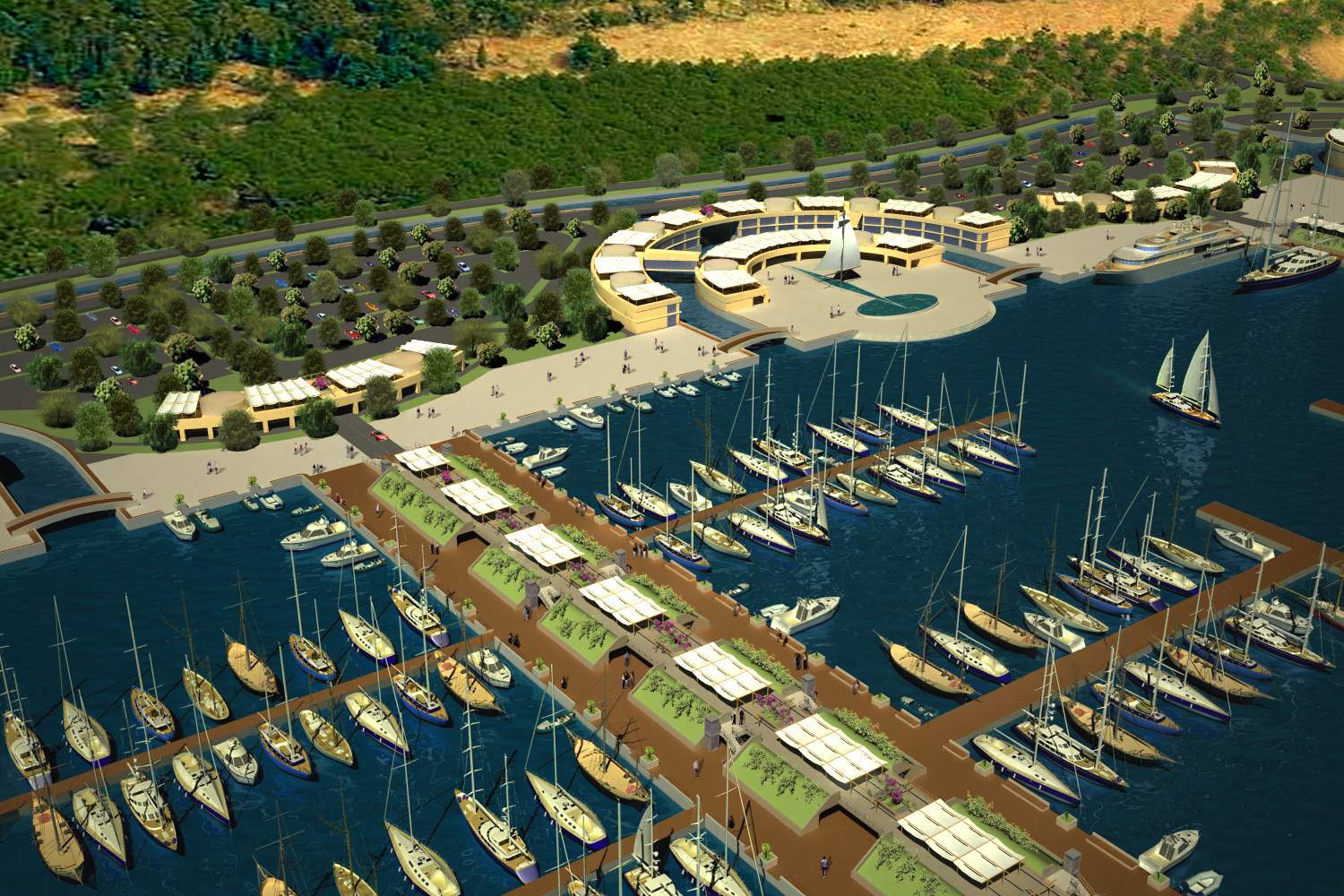 scroll down
The project of the new Marina in Fiumicino was named 'Riva Imperiale' to emphasize the historical importance of the location. During the Roman Empire, the emperors Claudio and Traiano constructed two of the main ports for the city of Rome.
The project considered the sensitive environment with the characteristic aspects of the Roman coast on one side and urban and environmental degradation on the other. Its focus was on the urban, architectural and environmental redevelopment and a non-invasive but relationship with the adjacent park on the Roman coast.
The materials, colors, shapes, greenery, together with soft town-scape, were selected in relationship to the natural environment.
The profiles of architectural volumes (n °1-2 storey) and the volumetric articulation were based on three focal points corresponding to three thematic areas of the water-front.
client
Micenus
building dimension
size: 600 boats
credits
Ing. A. Noli, Modimar, Arch. L. Scapellati, Arch. P. Zucconi
year
2007