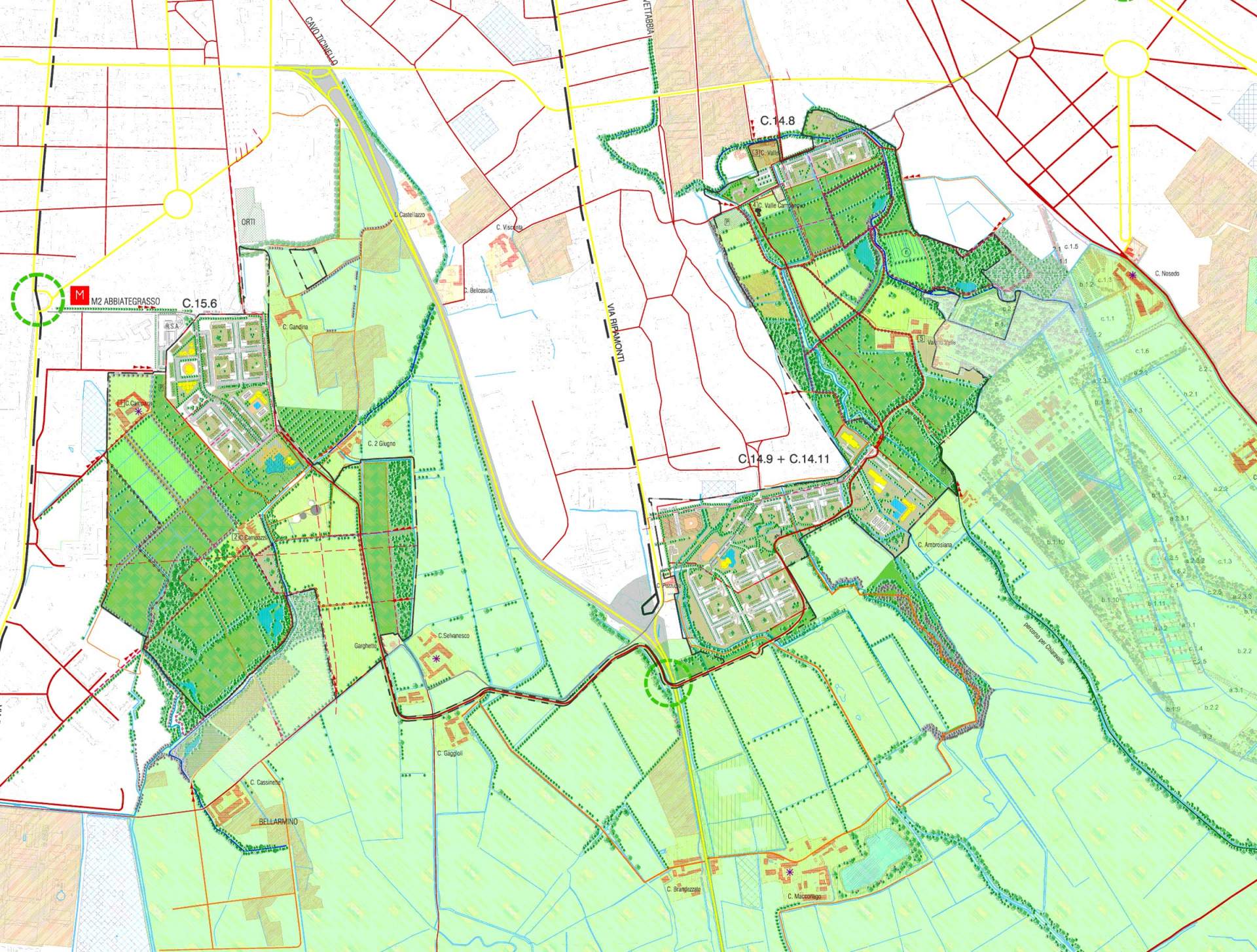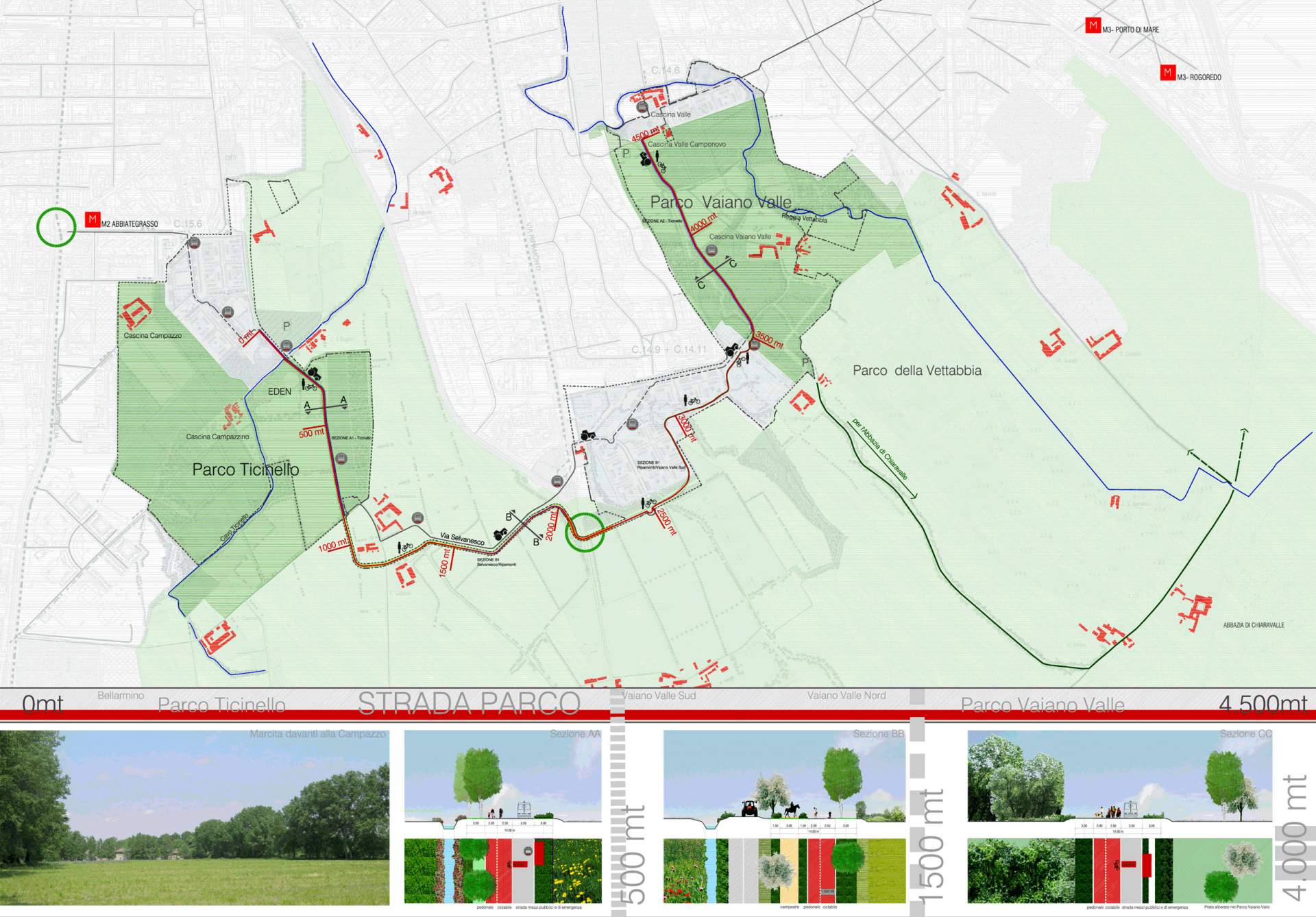 scroll down
The main proposal for the Masterplan 'Ticinello - Vaiano Valle' is based on the idea to make the entire territory on the south border of Milan more accessible and attractive for the inhabitants with the creation of a new 'green corridor'. The 'green corridor' includes in particular footpaths, bicycle lanes, a separate lane for electrical vehicles and a horse trail attracting the population of Milan to discover the park called 'Parco di Cintura delle Abbazie'. The project includes also the restoration of the existing historical farms.
Key points:
- Two urban parks of 160 hectares
- A new 'ecological street' to link the city with historical farms, abbeys and the two public parks nearby
- Elimination of the existing power lines and creation of new protected underground power lines to prevent any electromagnetic pollution
- New green quarters connecting the border of the city to the park 'Parco Agricolo Sud Milano'
- Creation of new public facilities for the community to respond to the needs of the surrounding territories
- Social integration thanks to a high percentage of council flats
- Large-scale sustainable development with high energy efficient buildings
The masterplan 'Ticinello - Vaiano Valle' focusses on the improvement of the public facilities for the community and also responds to the needs of the population of the south border of Milan.
The new proposal pays particular attention to the creation of council flats in order to encourage access to houses also for the population with economic instability.
client
Private
building dimension
size: 835.000 m³
credits
P. Del Debbio Idea Workshop, Gruppo Clas, Land, Proiter, Studio Legale Leone Torrani e Associati
year
2005