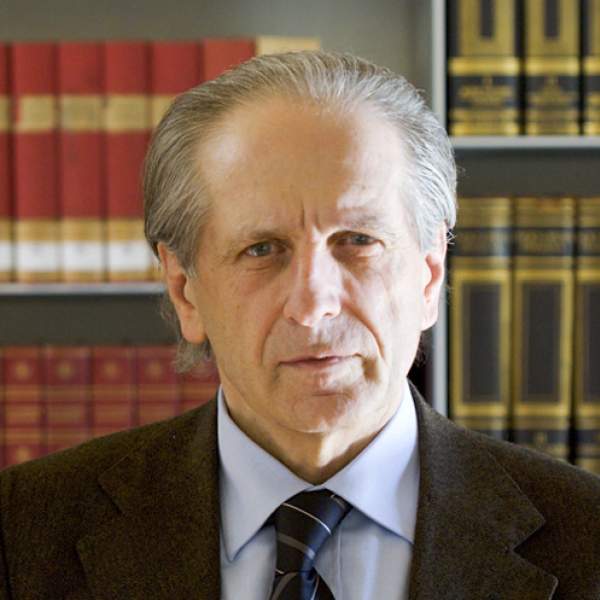 Giancarlo Ragazzi
Giancarlo Ragazzi co-founded Ragazzi and Partners studio.
Born in Italy on November 23rd 1937 and passed away on August 12th 2017. He graduated at Politecnico di Milano Facoltà di Architettura in 1963.
Ernesto Nathan Rogers and Giò Ponti were the professors who had an important influence on his professional career.
In over 40 years of professional activity (from 1964 to 2000), together with Edilnord Progetti S.p.A., he developed a great number of successful projects as listed below:
• "Centro Edilnord" Masterplan, Brugherio - Italy
• "Milano 2" New Town Masterplan (10.000 inhabitants), Segrate - Italy
• Town Planning for 60.000 inhabitants, Teheran - Iran
• Masterplan of a Mixed use Centre, Beirut – Lebanon
• "Milano 3" New Town Masterplan (10.000 inhabitants), Basiglio - Italy
• Masterplan of a Residential Town (4.000 inhabitants), Monza - Italy
• Masterplan of a Tourist Centre, Island La Banquilla – Venezuela
• Design of a prototype for a hi-tech residential building, Basiglio - Italy
• "Il Girasole" Wholesale Centre, Lacchiarella - Italy
• Landscape Design for a Tourist Centre, Long Island - U.S.A.
• Design of the Religious Centre in Milano 2 New Town, Segrate - Italy
• Masterplan of a Tourist Centre, Olbia - Italy
• Design of various TV Broadcasting Centres located in:
- Milano 2, Segrate - Italy
- Cologno Monzese - Italy
- Rome - Italy
- Madrid – Spain
• Design of council buildings, Monza - Italy
• Refurbishment and enlargement of the San Siro Stadium, Milan - Italy
Winner of "Ingersoll-Rand Italia Award for the architectural design of San Siro Stadium in Milan on the occasion of 1990 F.I.F.A Soccer World Cup.
• "Milano Visconti" Residential Town (1.800 inhabitants), Cusago - Italy
• Design of various Shopping Centre located in:
- Assago - Italy
- Tavagnacco - Italy
- Alessandria - Italy
• Masterplan of a Business Centre (1.200 employees), Pioltello - Italy
• Mediaset Broadcasting Tower (100 mt high), Cologno Monzese - Italy
• "Polo Metropolitano" Masterplan_The new International Exhibition Centre
(gross floor area 500.000 sqm), Lacchiarella - Italy
• Masterplan of a Mixed use Centre (gross area 55.000 sqm), Binasco - Italy
• Design Competition for the renovation of Gerland Stadium in Lyon on the occasion of 1998 F.I.F.A Soccer World Cup – 2nd Prize
• Competition of a Residential Town (3.500 inhabitants), Berlin – Germany
• International Exhibition Centre Masterplan, Buenos Aires – Argentina
• "Nuevo Ateneo" Masterplan (4.500 inhabitants), Buenos Aires – Argentina
• "Club de Comunicaciones" Masterplan, Buenos Aires - Argentina
• Bocca di Magra Marina Masterplan (330 boats), La Spezia - Italy
• Design of Medusa Multiplex, Rozzano - Italy
• Design of Multiplex, Livorno - Italy
• Residenze Malaspina, Pioltello - Italy
• "Isotta Fraschini" Masterplan (gross floor area 115.000 sqm), Saronno - Italy
In 2003, together with his son Francesco Ragazzi, he founded Ragazzi and Partners studio based in Milan (Italy), where he developed several important projects as listed below:
• San Siro Stadium VIP Executive Lounge, Milan - Italy
• San Siro Stadium Skyboxes, Milan - Italy
• Ticinello-Vaiano Valle Masterplan, Milan – Italy
• Leonardo da Vinci Interactive Museum, Milan - Ital) (b)
• Portonuovo Masterplan, Fiumicino – Italy
• San Siro Stadium A.C. Milan Changing room, Milan – Italy
• San Giuliano di Puglia Masterplan, S.Giuliano di Puglia – Italy
• Riva Imperiale Marina, Fiumicino – Italy
• Pieve Emanuele New Quarter, Pieve Emanuele - Italy
• A.C. Milan Sport Centre 'Milanello' – Renovation, Carnago – Italy
• Private Villa – Sardegna – Italy
• A.C. Milan HQ Renovation, Milan – Italy
• Castelvetro Sport & Leisure Centre, Castelvetro Piacentino – Italy
• Malaspina Masterplan, Pioltello – Italy
• Spina 3 - Vitali Mixed Use, Turin - Italy
• High energy efficent villa, Piacenza – Italy
• Biblioteca Collegio San Carlo, Milan – Italy
• A.C. Milan Sport Centre – Sponsor Tribune, Carnago – Italy
• San Siro Stadium Sky Lounge, Milan – Italy
• F.C. Internazionale – A.C. Milan Interactive Musem, Milan – Italy
• Ambito 1 - Masterplan, Segrate – Italy